Get Featured as a Midnight Club Collector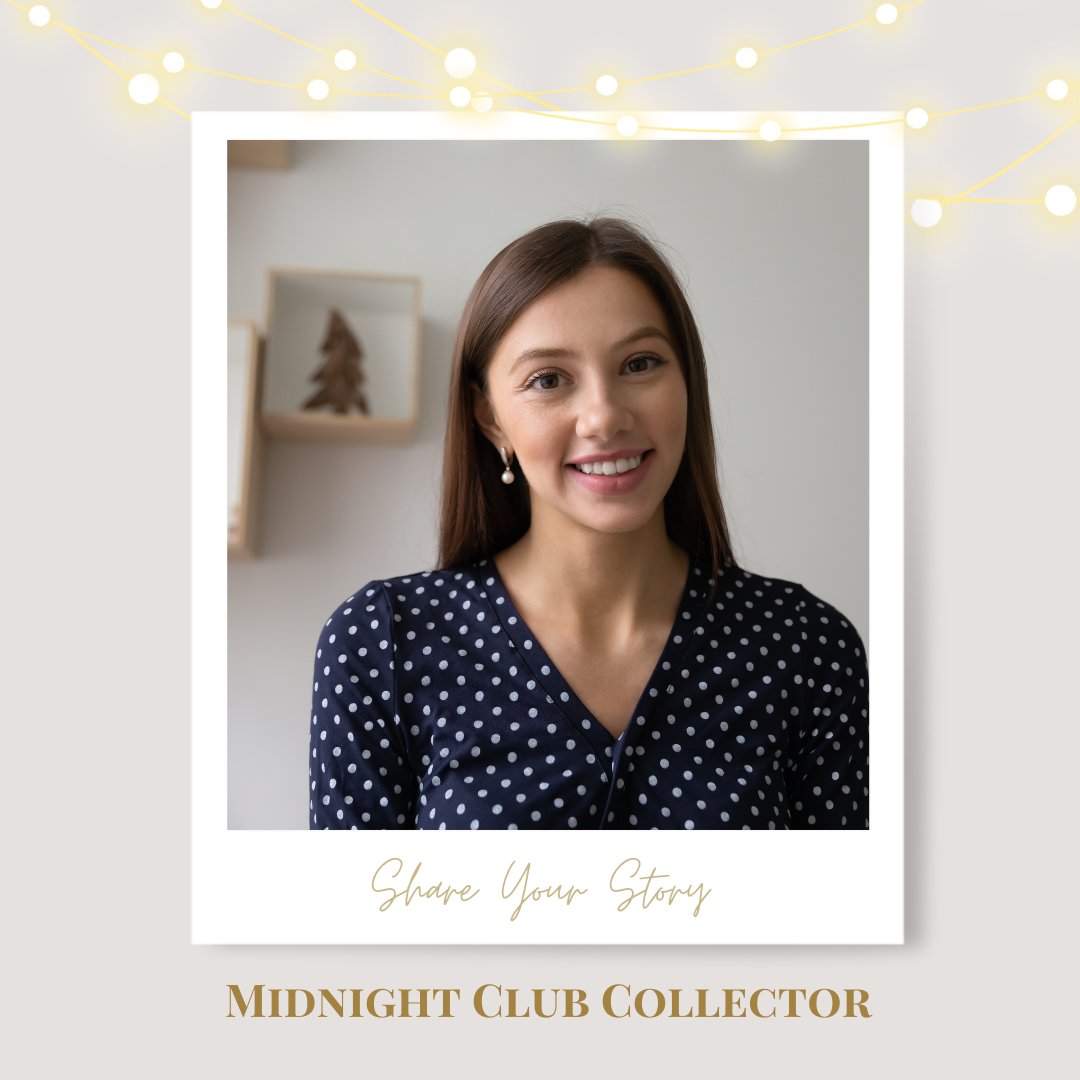 Some things are worth waiting up for.
In the early years of 25 Days of Minis before we even had a website, artists created the art day by day in December, and there was no telling what time the art would get posted for sale on the Facebook page…often in the wee hours of the morning as artists were trying to get the work posted before the next day.
Stories began to surface of collectors setting alarms in the middle of the night to check for new work being posted so they wouldn't miss it.
Now ten years into the show, we've grown and refined how the artwork is shared with you…but the tradition of the midnight release has stayed strong, honoring the practice of sharing new art at the start of the new day.
And year after year, collectors share their stories of waiting up and setting their alarms to catch the new work as it releases.
We want to capture those stories this year as we celebrate 10 years of this 25 Days tradition.
If you've waited up to buy a mini in the middle of the night and want to share your story, click the link below, and we will feature and celebrate you here.
---
---
---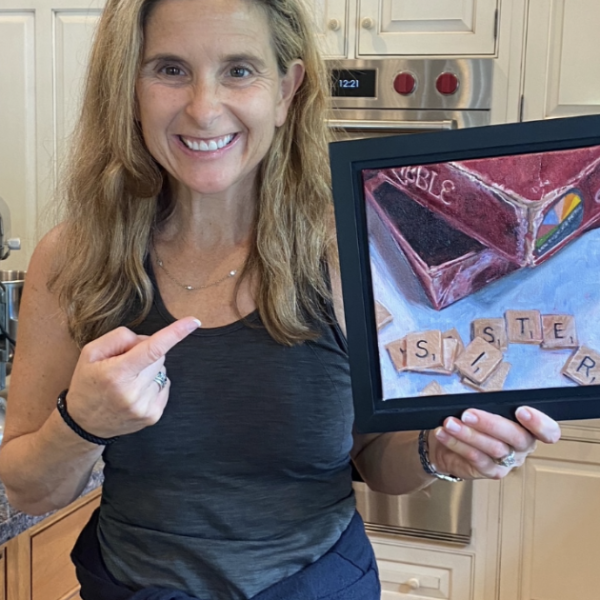 Midnight Club Member - Elisa Morris
Elisa Morris is no stranger to collecting art.
She was introduced to art by her Mom, who was a docent at the Delaware Art Museum. She has always been energized by creativity and art.
Her favorite pieces that she has purchased from 25 Days of Minis are several paintings by Blanche Guernsey.
When asked why in the world she would wait up until Midnight to shop for art...she replied "LOVE of ART and it's so much fun!"
We agree!
She went on to share...
"We play a lot of games. I have 3 pieces for myself and 3 gifts. The paintings are of Scrabble and Monopoly games and some other minis of cameras. They remind me and the recipients of the wonderful times shared playing games together. I commissioned her to do several paintings, as well. The camera paintings were a gift for my dad who is a fabulous photographer. It is his passion. I took photos of his exact cameras and Blanche painted them. I also commissioned her do a painting of sneakers, a medal, and a runner's number for a friend who did an iron man as a thank you gift. The gifts were received with such joy and gratitude. Not only are they so personal, but they are also exquisitely done. I can't wait to get a few more to add to my collection."
"Thank you for all your hard to make this incredible event happen. Not only have I bought pieces for myself but also as gifts. I got my son 2 for his first apartment. They look incredible and are meaningful to both of us because playing Scrabble is our thing!"
Elisa, we welcome you to the Midnight Club!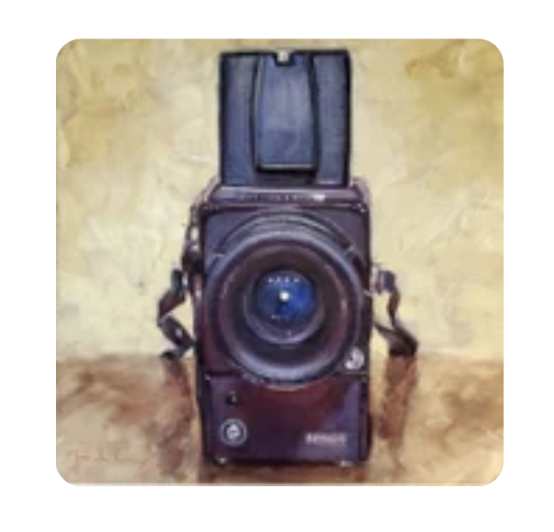 ©Blanche Guernsey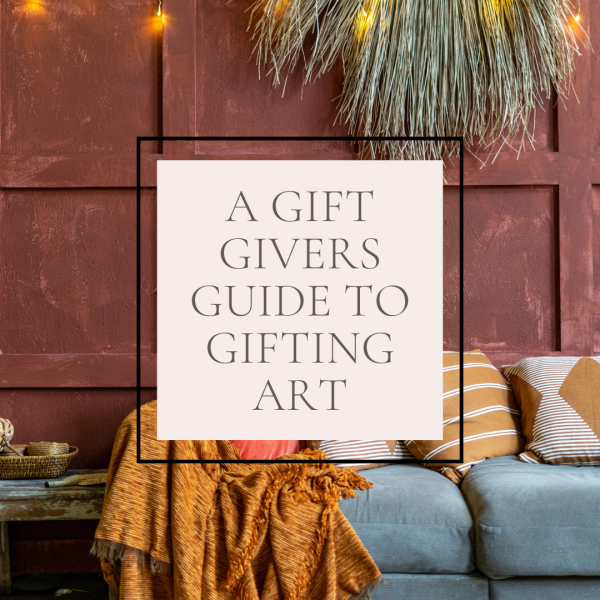 Guide To Gifting Art
Gifting art is awesome.
It's personal.
It tells a story.
It lasts generations.
It shows your person that you "get them".
The trick is to pick out art that highlights something specific related to the person you are gifting it to.
Trips they've been on.
Their favorite things.
An inside joke you've shared.
Places they've visited.
Things that remind you of them.
Colors, shapes, designs they are drawn to.
Artists they love.
Instead of waiting for the overwhelm of the holidays to think about who you'll be gifting for..set aside some time now to make your list, and give each person some thought.
Here are a few questions to think about…
1. Who do I want to gift to?
2. What are the top 5 things that come to mind when I think of them? Write down the first things that come to mind.
3. What do they love most?
Staring Dec. 1st, we are going to share over 1500 small works of art to browse from the comfort of your couch while you find the perfect gift for your loved ones this holiday season. Here is a free guide to help you get organized…